Our Trustees represent a skilled cross-section of the workers' compensation industry. Regulators, employers, claims professionals, managers, attorneys, and clinicians. Members of the Board of Trustees were selected based on a diverse criterion and have expertise and experience within their respective positions in the industry.
The Board of Trustees is comprised of the following members.
Abbie Hudgens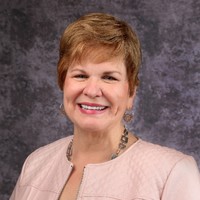 Abbie Hudgens is the Administrator of the State of Tennessee Bureau of Workers' Compensation and was previously the risk manager for Nashville/Davidson County and risk/ benefits manager for Knoxville. She has been the national president of the International Association of Industrial Accident Boards and Commissions (IAIABC), Southern Association of Workers' Compensation Administrators (SAWCA), and Public Risk Management Association (PRIMA). She was also president of the Knoxville Risk Management Society, a member of the Tennessee Advisory Council on Workers' Compensation, and chairman of the Board of HC 21, an East Tennessee employer led healthcare coalition. Ms. Hudgens was awarded the IAIABC Frances Perkins Award for Innovation and Progressive Leadership in Workers' Compensation and Social Security in 2015 and WorkCompCentral's Comp Laude Award for Industry Leadership in 2017. As she has long advocated that those in workers' compensation should "believe in better," she is excited about this new approach for workers' compensation professionals to both increase their knowledge and contribute to the improvement of the U.S. workers' compensation system.

You may view Abbie's LinkedIn Profile Here.
Albert Betts, Jr.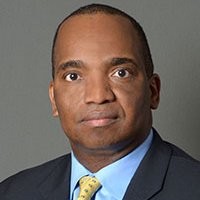 Albert Betts is the executive director of the Insurance Council of Texas. Prior to joining ICT, he was a partner at the law firm of Thompson Coe Cousins and Irons, LLP, practicing in the firm's Insurance law and Governmental and Legislative Advocacy Group. While there he served as general counsel for ICT and represented other insurance related clients at the Texas Department of Insurance and the Texas legislature. In 2005, he was appointed by then Texas Governor Rick Perry as the first Commissioner of Workers' Compensation for the State of Texas, and reappointed in 2007. He served as Commissioner from 2005 through 2008. Prior to being appointed Commissioner, he served as Chief of Staff for the Texas Department of Insurance.

You may view Albert's LinkedIn Profile Here.
Dawn Hays, CPCU, SCLA, AIC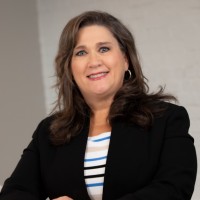 Dawn Hays is the Supervisor of Workers Compensation Claims for UFG Insurance in Cedar Rapids, Iowa. She has over 25 years of claims management experience, and a Bachelor of Liberal Studies degree in Organizational Leadership from the University of Iowa. Currently, her leadership is focused on an initiative to evolve claims handling from a transactional process to a holistic service driven relationship between employees, employers and medical teams. She is a subject matter expert, having participated in numerous conference presentations across the nation for the last 15 years providing empowerment through education to various stakeholders in the workers compensation partnership. Some of the most rewarding opportunities of outreach have been provided through service to the Vaughan Institute at the University of Iowa Tippie College of Business and Gamma Iota Sigma; the Heartland Center for Occupational Health and Safety at the University of Iowa College of Public Health; and the University of Iowa Pomerantz Career Center's Career Leadership Academy. Upon conferment of the Charter Property and Casualty Underwriter designation, Dawn made a commitment to uphold the canons to continually maintain and improve her professional knowledge, to improve the function of the insurance mechanism, to raise the professional and ethical standards of the industry as well as elevate the profession of workers compensation claims to one known for wellness driven outcomes.

You may view Dawn's LinkedIn Profile Here.
Julie Bandy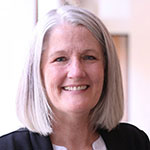 Julie Bandy is a Claims Manager with CBCS in Dubuque, IA. Julie has been a part of the insurance industry for the last 26 years. Beginning her career in the health field, she moved her focus to workers' compensation 18 years ago. During that time, she has developed extensive knowledge in the trucking and manufacturing industries. Three years ago, Julie stepped into the Claims Manager role where she focuses on the operations of the workers' compensation department. She leads the department in developing efficiencies for the adjuster and supervisor teams in regards to compliance, vendor relationships, and the customer experience. During Julie's career she has earned the AIC, AINS and AIC-M designations. In addition to her industry education, she also holds a degree in Psychology from Loras College in Dubuque, IA.

You may view Julie's LinkedIn Profile Here.
Melissa Steger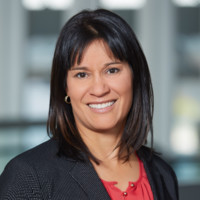 Melissa Steger is the Associate Director of Workers' Compensation and Unemployment Insurance for The University of Texas System (the UT System). Melissa is responsible for administering the self-insured workers' compensation program for academic and health institutions of the UT System. The program includes a certified workers' compensation health care network and claims handling through a third-party administrator with close oversight by the UT System. She is also responsible for administration of the self-insured unemployment compensation insurance fund. Melissa has extensive experience with the public, private and regulatory sectors of the workers' compensation insurance industry. Melissa earned her Bachelor of Science degree in Interdisciplinary Studies in 1993 and her Master of Public Administration in 2003. She holds a Certified Risk Manager (CRM) designation from the National Alliance for Insurance Education and Research. Melissa is the 2021-2022 President of National PRIMA and served two terms on the Texas PRIMA board of directors. She received the 2016 Texas PRIMA Risk Professional of the Year award, the Servant Heart Award in 2019, and the 2020 Chapter Service Award.

You may view Melissa's LinkedIn Profile Here.
Patti Colwell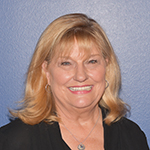 Patti Colwell is the Manager of Workers' Compensation for Southwest Airlines. In her role, Patti is responsible for the on-the-job injury care of the company's more than 59,000 employees. Patti brings over 30 years of experience with Southwest Airlines and 22 years of workers' compensation industry experience to her current position. Her responsibilities are as unique and varied as the employees and company for whom she serves. She is continually challenged to develop and implement innovative and cost-effective strategies, including both pre-loss and post-loss initiatives. This requires that she understand the job demands associated with each position within the airlines and communicates effectively with management and employees throughout the organization. It also entails forming strong relationships with brokers, insurance carriers, third party administrators, and other service providers who work diligently on the company's behalf. Patti knows the value of strong partnerships and her management style in dealing these outside resources is frequently credited with much of the program's success. In 2015, Southwest Airlines was awarded the National Underwriter's Excellence in Workers' Compensation Risk Management Award and also nominated for the Comp Laude Employer Award. In 2016, Patti was a Comp Laude Honor Roll Recipient.

You may view Patti's LinkedIn Profile Here.
Ryan Guppy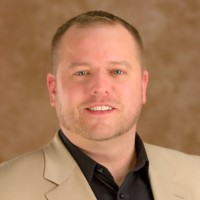 Ryan Guppy is the Director of Work Disability Prevention at Linea Solutions and Principal Partner with Vocational Recovery Partners, LLC. His experience spans two decades in workers' compensation specializing in work disability prevention and mitigation, vocational rehabilitation and return-to-work, interdisciplinary chronic pain management, psychosocial interventions, and leadership. Most recently, Ryan led the design, implementation, and management of innovative evidence-based work disability prevention and mitigation interventions for a large state fund that produced historically positive human and financial outcomes. He is a Certified Disability Management Specialist (CDMS) who currently sits on the IAIABC's Work Disability Prevention and Return to Work committee and was the past President of the International Association of Rehabilitation Professionals –Washington Chapter. In 2017 he received the Washington Governor's Leadership in Management Award.

You may view Ryan's LinkedIn Profile Here.
Stuart Colburn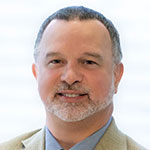 Stuart Colburn is a shareholder of Downs & Stanford. He is board certified in workers' compensation law by the Texas Board of Legal Specialization. Stuart was the founder and first Chair of the State Bar of Texas Workers' Compensation Section. He co-authors the Texas Workers' Compensation Handbook published by LexisNexis and serves on the executive committee of the LexisNexis Advisory Board for Larson's on Workers' Compensation. Stuart served as a contributing editor for the Texas Insurance Code Annotated and was a contributor for The Complete Guide to Medicare Secondary Payer Compliance. Stuart is active in the education of attorneys, adjusters, and employers regarding workers' compensation. He is certified by the Texas Department of Insurance as a continuing education provider. A sought-after speaker, Stuart has delivered over a thousand speeches nationwide regarding workers' compensation. He has served as the course director for numerous programs including the Texas State Bar's Advanced Workers' Compensation Seminar and Texas Workers' Compensation Forum. The Texas Bar CLE Staff awarded Stuart the "Standing Ovation Award" recognizing his efforts, commitment, and leadership. He received the Comp Laude Award by Workcompcentral.com for his contributions as a defense attorney. Stuart has served on the Texas State Bar Committee for MCLE and will serve as the Chair of the MCL Committee for the State Bar of Texas in 2022.

You may view Stuart's LinkedIn Profile Here.
Ya'sheaka Williams, Esq.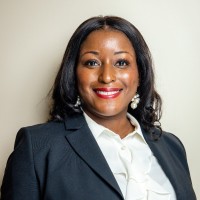 Ya'Sheaka Williams is a lawyer with 18 years' experience, a Board Certified attorney in Workers' Compensation by the Florida Bar and a Martindale Hubbell Preeminent AV rated attorney. She is a Partner at Quintairos, Prieto, Wood, & Boyer, P.A. based in Tampa FL. She is skilled in trial advocacy, risk assessment and avoidance, management of legal team including attorneys and staff, legal budgeting, and with extensive experience in settlement negotiations and claim resolution. She is a Certified Workers Compensation Instructor, with certification provided through the Florida Department of Financial Services. She has prepared training materials and presentations for lectures on various Workers Compensation topics. She received her Juris Doctor from Stetson University College of Law, Gulfport, Florida in 2003 and a Bachelor of Arts from Brenau University Women's College, Gainesville, Georgia in 2000, graduating with majors in conflict resolution and pre-law. Florida Super Lawyers magazine named her a Rising Star in the areas of Insurance Coverage and Workers Compensation respectively. She received the Comp Laude award for Defense Attorney in November 2021. Bloom awarded her with the Women Leading the Way in Workers' Compensation Award and the Exceptional Defense Attorney Award.

You may view Ya'Sheaka's LinkedIn Profile Here.