Strategic Partners of WorkCompCollege.com are companies, firms, and individuals who have embraced the "Whole Person Recovery" mission of WorkCompCollege.com, as our goals align with their desire for creating a better workers' compensation industry. Their contribution to WorkCompCollege.com supports our continued development of the Workers' Recovery Professional Certification program and beyond.
Quite simply, we could not do this without their financial contribution and support.
Gold Associates
Gold Associates have made a significant financial commitment to support the efforts of WorkCompCollege.com. Their commitment includes sending their own personnel through the certification program.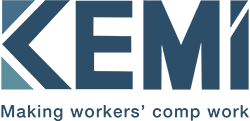 Kentucky Employers' Mutual Insurance (KEMI) is the leading provider of workers' compensation insurance in Kentucky, providing coverage to more than 20,000 policyholders in all 120 counties of the state. KEMI is rated A- (Excellent) by A.M. Best for its financial strength and stability.
For more information about KEMI, visit www.kemi.com.
---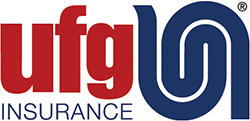 Founded in 1946 as United Fire & Casualty Company, United Fire Group, Inc. (UFG, Nasdaq: UFCS), through its insurance company subsidiaries, is engaged in the business of writing property and casualty insurance.

Through our subsidiaries, we are licensed as a property and casualty insurer in 50 states, plus the District of Columbia, and we are represented by approximately 1,000 independent agencies. A.M. Best Company assigns a rating of "A" (Excellent) for members of the United Fire & Casualty Group.

For more information about UFG, visit www.ufginsurance.com.
Scholarship Partners
Scholarship Partners have committed to provide named scholarships for individuals who desire a WRP Certification, but who do not have the economic means or employer support for attaining it. Scholarships will be administered by the WorkCompCollege.com Scholarship Committee.