<<< Return to Faculty Home Page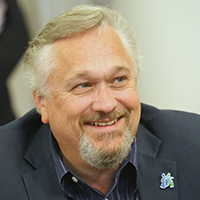 Bob Wilson is a founding partner and former President & CEO of WorkersCompensation.com. He is an experienced presenter for the workers' compensation industry and is the author of "From Bob's Cluttered Desk", a blog repeatedly named as a top workers' compensation blog by LexisNexis. Additionally, he has been named one of the "50 Most Influential People in Workers' Comp" by the SEAK National Workers' Compensation and Occupational Medicine Conference and is the recipient of a Comp Laude Industry Leader Award. Known for an extraordinary sense of humor, his presentations reflect both entertaining and practical advice for both people managing claims as well as the people "picking up the tab". Bob serves on the Board of Directors for Kids' Chance of America, Inc. and is a founding board member and past-president of Kids Chance of Florida, Inc.

Are you interested in having this faculty member speak at your conference or event? Submit this brief form below and we will be happy to pass on the referral.