<<< Return to Faculty Home Page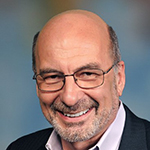 Dr. Les Kertay, Ph.D., ABPP, FIAIME, is a clinical psychologist with over 45 years of clinical experience, and over 20 years of experience in the disability and workers' compensation arena. In that capacity he has held both frontline and leadership positions, and has served as an industry consultant. Currently he is Senior VP for Behavioral Health for Axiom Medical, working with the team on his passion for delivering meaningful behavioral health solutions in a work setting, and he is Adjunct Professor of Psychology at the University of Tennessee at Chattanooga. Dr. Kertay graduated from Western Michigan University with a BA in Communication Arts and Sciences, completed his doctoral program at Georgia State University, and is board certified in Clinical Psychology with the American Board of Professional Psychology, He is a strong proponent of worker-centric clinical care, and has published and presented widely on biopsychosocial issues in return to work, medical/psychological comorbidities, and the value of focusing on behavioral health in disability and workers' compensation. In addition, he been involved with the AMA Guides publications and the ACOEM Guidelines and has served on committees related to developing medical guidelines.

Are you interested in having this faculty member speak at your conference or event? Submit this brief form below and we will be happy to pass on the referral.