<<< Return to Faculty Home Page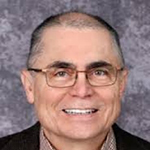 Dr. James Talmage
Assistant Medical Director. Tennessee Bureau of Workers' Compensation
Instructor
School of Medical Management
Class(es) Taught:
Understanding the AMA Guides and Their Use in Workers' Compensation
Evidence Based Medicine in Workers' Comp
Dr. Talmage is a graduate of the Ohio State University for both undergraduate and medical school (1972). His orthopedic surgery training was in the United States Army. He is Board Certified in Orthopaedic Surgery and was board certified in Emergency Medicine 1987-2017. He retired from clinical practice in April 2016 after 36 years as a treating physician n Cookeville TN. He does peer review article submissions for three orthopaedic journals (The Spine Journal, Journal of Bone & Joint Surgery, JBJS-Reviews). In 2013 he was Acting Medical Director for the State of Tennessee Division of Workers' Compensation. In 2014 he became the Assistant Medical Director for the Division. He has taught in Physician CME courses for IAIME, AAOS, ACOEM, SEAK, and the TN BWC. Since 1992 he has given 932 lectures to physician audiences. In regards to the AMA Guidelines: Wrote content for the AMA Impairment Guides, 5th Edition & 6th Edition. One of four physicians on the Errata committee to find the errors in the first printing of the 6th Edition. Associate Editor of The Guides Newsletter since its 1996 inception. Frequent author for The Guides Newsletter articles. One of the Editors/Authors for the AMA Guides to Causation and the AMA Guides to Work Ability.