Recorded: Thursday, April 6, 2023 at 1:00PM Eastern
While the generational shift in the workplace has been known for several years, COVID accelerated many of those trends thru the "Great Resignation," "Quiet Quitting" and now the "Great Regret." Regardless of the term used, almost every organization is having difficulties recruiting and retaining talent. Specifically in the workers' compensation industry, there are many vacant positions, especially for the claims adjusters role. What once was an academic discussion has now become very real and to some extent existential. Unfortunately, statistics bear out this is not just an attitudinal issue but a real demographic issue. For example, a 2015 Hartford study found that only four percent of millennials are interested in working in the insurance industry, largely because they think it's "too boring" (68 percent of men, 78 percent of women). How does the industry confront these factual realities with tactics and strategies? This live webinar will discuss the sobering statistics but then offer three "big ideas" for how to recruit and retain talent.
Presenter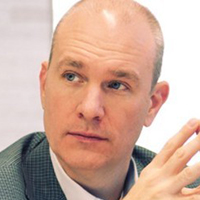 Ken Paradis
Chronovo
Ken was a co-founder and CEO of Crowe Paradis Services Corp, co-founder and Chairman of Ametros, Inc., and is currently co-founder and CEO of Chronovo. He has been awarded a US Patent, a Truman Scholarship, and 7x INC. 500/5000 awards with four companies. Education: BA, Classics, History & Political Theory, Colorado College, (1990) & JD, University of Notre Dame, (1994).