Free Webinar: May 10, 2023 at 1:00 PM Eastern
Webinar Guests
Click images for bios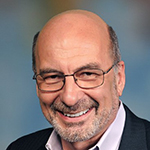 Dr. Les Kertay
Senior VP for Behavioral Health
Axiom Medical
Webinar Hosts
It is a topic that is all the rage today. How to we position workers' comp from a recruitment, training and retention perspective to be set for future success? How can we attract the next generation, train them properly and keep them here for a long and healthy career?
Do we market ourselves properly for recruitment?
Is our mission sufficiently understood?
How do we develop talent in a brave new (virtual) world?
Our panel of experts (and Bob) will tackle the ominous task of saving the workers' compensation industry by discussing issues and solutions to the staffing shortage now upon us.